MARYLAND 5 STAR AT FAIR HILL
October 14 – 17, 2021 was the inaugural run of the CCI5*-L at the Maryland 5 star at Fair Hill, MD. There are only seven 5 star events in the world, and now Fair Hill has joined the exclusive club with prize money of $300,000. Riders came from all over the world to compete.
APF Pro rider, Lauren Nicholson, brought her two top horses, Vermiculus and Landmark's Monte Carlo. Lovely dressage tests had them sitting in good positions after dressage. Double clear cross country rides for both horses put her near the top, but some unlucky rails and a few time faults shifted her standing on the final day. She finished 6th with Monte Carlo and 12th with Vermiculus. Congratulations!
APF Pro rider, Andrea Baxter and her lovely mare, Indy 500, galloped easily around the cross country course to move up 12 places! As with many riders, stadium took its toll, dropping them two places to 19th, but Indy had been battling a foot bruise all summer, so her performance was amazing!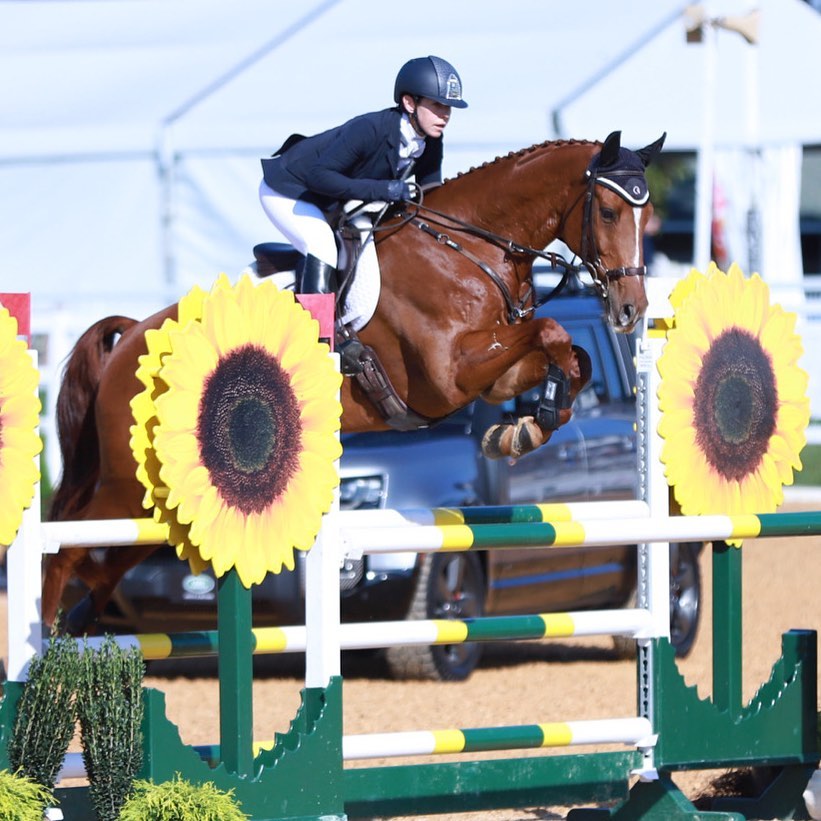 The event drew additional national and international super stars in the sport for the other FEI levels. In the CCI3*-L, APF Pro Team Rider, Shannon Lilley and her equine partner, Ideal HX, put in three flawless days to finish on their dressage score in 9th place. Way to go, Shannon!!! 
The inaugural Maryland 5 Star at Fair Hill was a spectacular success and we know it will only get better in the future.