APRIL 2022 OBS TWO YEAR OLD TRAINING SALE SETS NEW RECORD!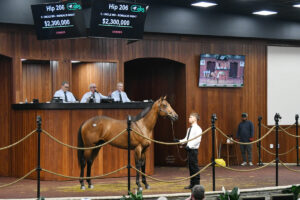 Ocala Breeders Sales in March 2022 showed strong sales, sparking enthusiasm in the Thoroughbred industry for a good year. April sales have now proven that the enthusiasm was merited. Sales at the OBS Two Year Olds in Training April 19-22 set a new record in sales totals. 
You can find the complete listing of the sales here.